Continuing the totally unappreciated collation of Twitter poetry from Ken St. Andre and his muse, Susan Canary.
***************************************************
Trolls and Monsters
Not all trolls are monsters.
Not all monsters are trolls.
Some like causing trouble.
Some just go for strolls.
*******
Little bridges are good for little trolls. #UndertheBridge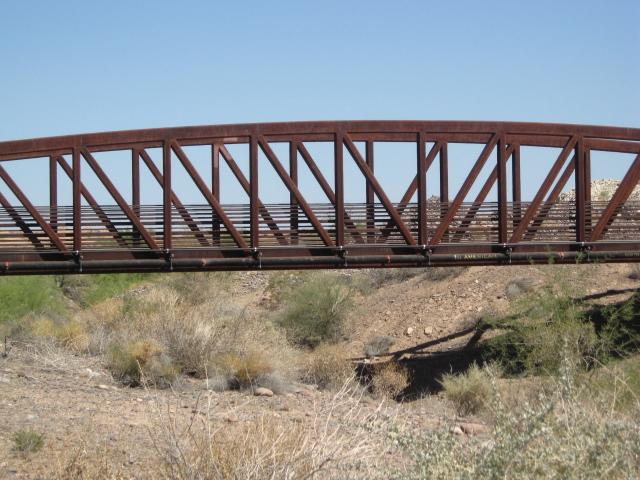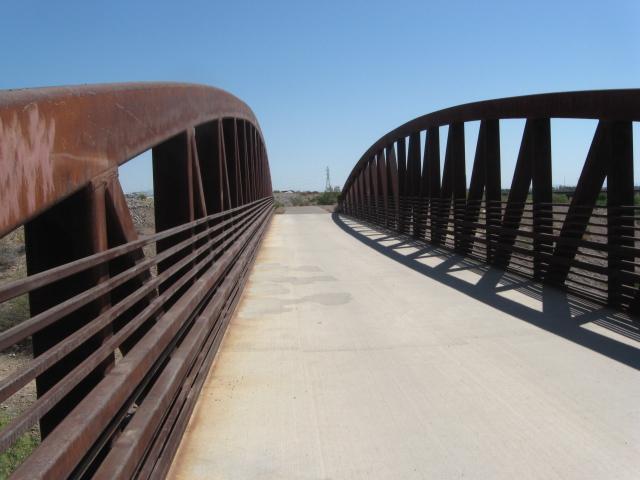 *******
Mistakes
I delete my tweet
If I see it later
And I think it sounds
Like Cars star 'Mater.
*********
Excalibur 
And it hung there
Half sunken in a block of stone
Awaiting the one starry-eyed urchin
Who alone could free it for glory.
And the young king,
With blade and hope,
Turned to his task, uniting the Realm,
Forging peace with sword strokes. . .
 And there were strange
Beings, events, places, mysteries.
Arthur never feared the fey folk
That led him into Legend.
*******
You Supply the Last Word
There was a young lady from Venus
Whose body was shaped like a cello.
Her hair was bright green.
Her smile was obscene,
And everyone thot . . .
********************
Damn! It happened again.
I opened my eyes this morning
Thinking in haiku.
***********
Sometimes I think it's a sin
When I feel like I'm winning,
But I'm losing again.
***************
The coffee spilled,
The man was killed,
And all the audience was thrilled.
**********
Greatest Poet Ever
Edgar Allan Poe, greatest versifier of all time.
He was so great that
They named Poetry after him.
*************
Triad of Pairs
In the books,
great love affairs;
There were three:
Caesar and Cleopatra,
Tarzan and Jane,
You and Me.
***********
(Borrowed this poetic form from the Puzzle Master on NPR. Limerick missing the last word. You, dear reader, must figure it out.)
There once was a pig named Miss Piggy
,And no one confused her with Twiggy.
Her dude was a frog.
And every thought she was . . .
****************
Darling, if I don't blaze your name across,
All my social media,
It's only because,
I want to keep you
All to myself.
***************
A romantic soul needs love that's pure,
But all I have to give's manure.
*************
Don Juan's Lament
10000 women want my love.
They know not what they're asking.
I'd like to help them all, but no.
It's too much multitasking.
*****************
My Take on Life
Everything takes longer
Than it should take.
Everything costs much more
Than it really ought to cost.
Everything seems harder
Than I think it ought to be.
Is the world all screwed up,
Or is it just me?
*****************
A breakfast burrito is calling me,
& even tho it's a mile away,
& it's hot ouside,
I must go see what it wants.
***********
One hunger or another,
When love calls,
Sometimes I answer.
Sometimes.
**************
Weird thought for the morning:
What if photographed everything I ate for a year,
And posted it to social media?
Boring? Obscene? Historic?
**************************
Diana Rigg . . .
What do I feel?
Do I love you,
Or Emma Peel?
(written on learning that Patrick McNee died at the age of 93 on June 25, 2015)
*******
Once one starts hanging with poets and queens,
The rest of the world pales by comparison.
Also true for game designers & fantasy authors.
#HangWithMe
********
On Flowers
I do not have a garden.
I do not like to dig.
You will not find me on my knees
Rooting like a pig.
I admire flowers
As I pass them by
But I'd rather leave them out there
Underneath the sky.
I will offer flowers
To a maiden fair.
I like to see them in her hands,
Or smell them in her hair.
Flowers are delightful.
Their colors please the eye.
I like them in the wild
And I like them in a pie.